Underground and overground tanks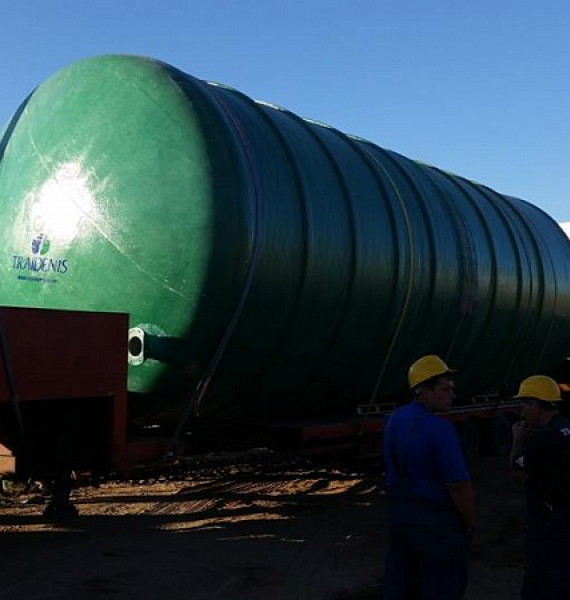 Tanks from Glass-fibre Reinforced plastic (GRP) can be used as tanks to store the liquids, granular or bulk substances, wastewater, manure, aggressive liquids and chemicals. 
Tanks are designed as vertical or horizontal as and underground or overground. Tanks can be mounted in a green lawn or under the traffic road. Tanks can be supplied in a complete or incomplete package, i.e. excluding pumps, automatic system and other accessories.
Tanks are made by using filament winding technology and industrial robot for part's trimming and drilling.
Advantages: 
Durable, light structure of glass reinforced plastic is resistant to mechanical, chemical impacts, and to temperature fluctuations.
Glass reinforced plastic is of increased structural strength, and water resistant.
Easy and short mounting.
Tanks may be produced with diameter from Ø0.6 to Ø5m, and mounted in length from 2 to 17m with up to 300m3

 

in one volume. 
 
Traidenis has a long time experience in GRP production technology. Tank's wall, made by cross filament winding technology, is much more stronger than made by spray-up method and has a tensile strength - 432 MPa and a tensile modulus – 14,3 GPa. GRP tank's wall, made by spray-up method has a tensile strength - 111 MPa and a tensile modulus – 5 GPa. Mechanical properties differ in a 3 – 4 times.