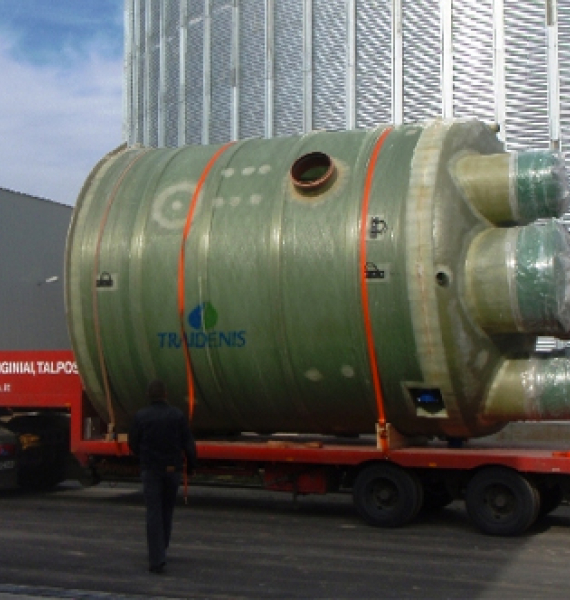 Traidenis made sewage pumping stations are suitable for pumping of surface wastewater, domestic wastewater, industrial wastewater and sludge.
Pumping unit diameter is from DN1200 up to DN4000. The height is specified by customer but typically < 12 m.


You will find certificates here.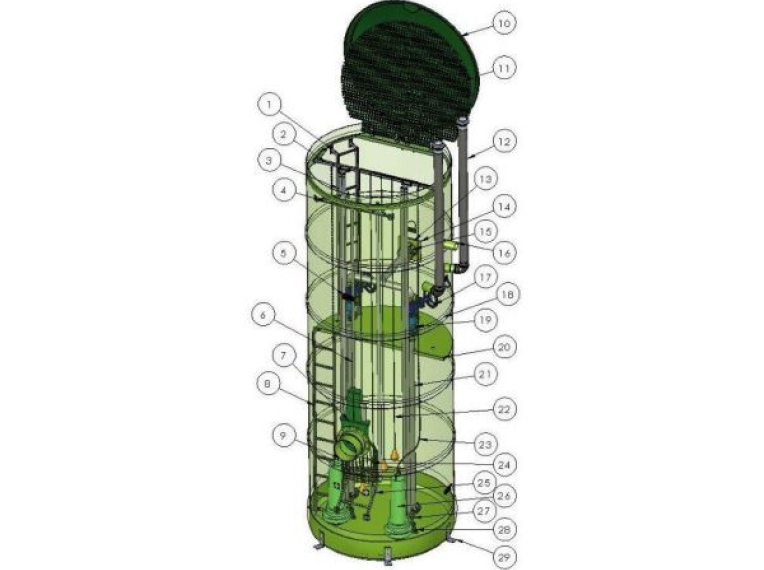 On customer's request, we can produce and provide only the tank, but fully completed pumping units with pumps, automatic systems and other accessories are available as well. Pumping station can be equipped with pumps of any manufacturer.
On customer request pumping station can be equipped with: PU insulation, basket for outwashes AISI304/316, conical bottom, manometer, flow counter and inlet gate valve.
Traidenis also produces wastewater pump stations with silt separation system, i.e. dry wastewater pump stations that are characterized with considerably lower consumption of electrical power, comfortable and easy maintenance.
Pumping station is an integral part of pipe network and is designed on case-to-case basis.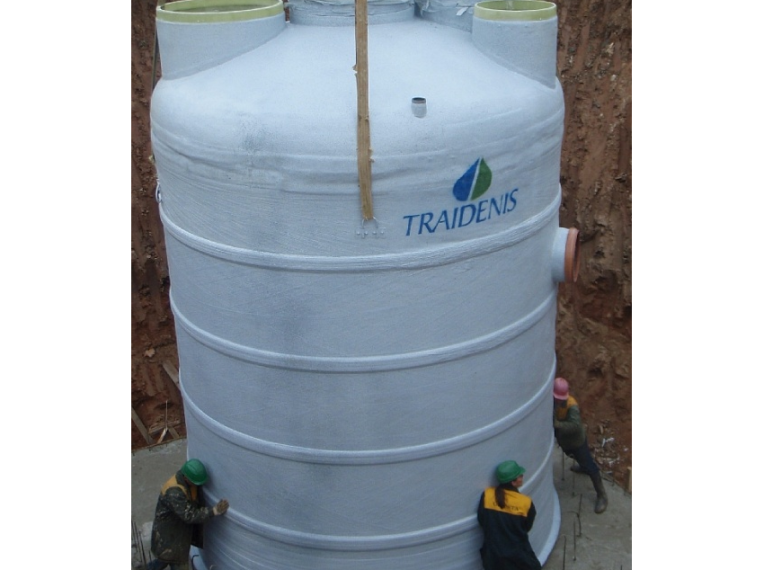 Min. data required for easy selection of pumping station are:
wastewater type (surface, faecal, industrial, etc.);

inlet pipe altitude from the ground (m);

max. wastewater flow (m³/h or l/s);

lifting height of waste water (m);

diameter of the pressure line pipe (mm);

length of pressure line (m),

location of pump station (under the road / in the grass plot).